Problem
Pilot.ly team came to us with a request to evaluate their survey tool using affinity diagramming, typical heuristic analysis, contextual inquiry, competitive analysis, surveys and user testing.
Affinity Diagram
Affinity notes based off 6 user interviews from January / February 2019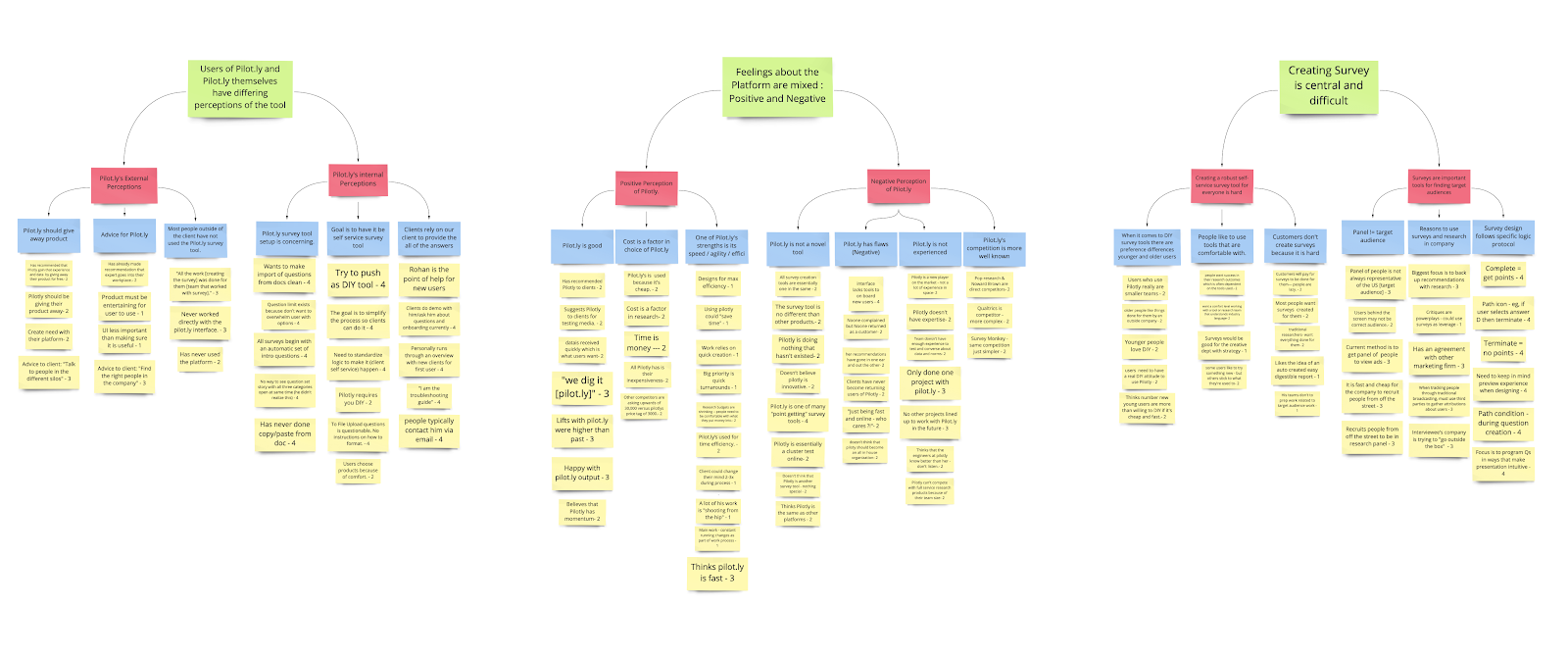 Personas
Personas based off findings from our Affinity Wall.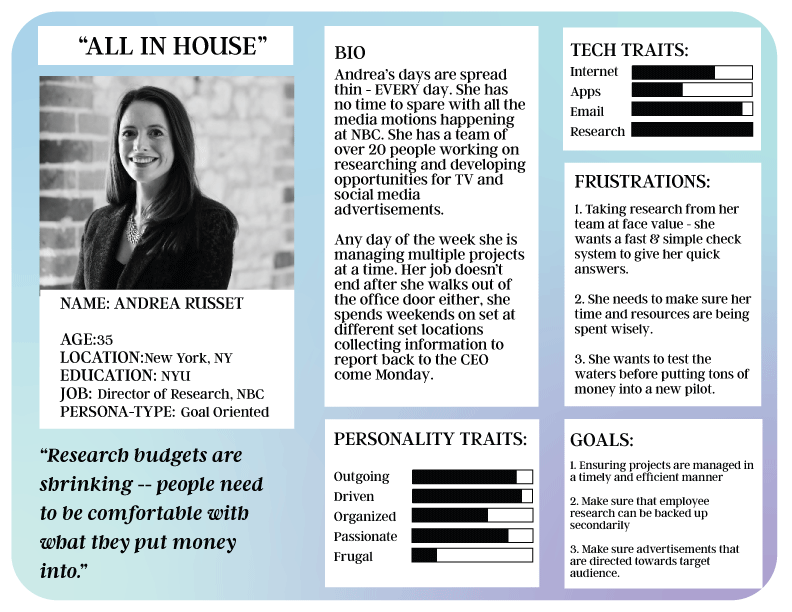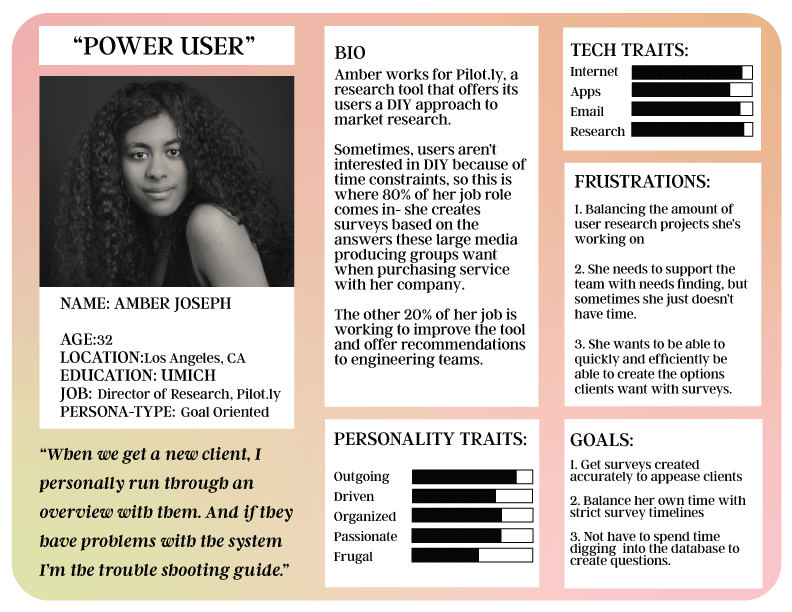 This Project is current...check back soon!